ifixit technical writing symposium 2018
Back by popular demand, iFixit will be hosting its fifth annual workshop August 9-10 to train educators who are interested in bringing iFixit's Technical Writing Program to their universities. The workshop is a great opportunity to connect with veteran instructors, receive hands-on experience with the program, meet the folks behind iFixit, and enjoy a few days on California's Central Coast. The workshop is free to attend, and all interested instructors are welcome, but spaces are limited. To register, please fill out this registration form.
Program Details
Teaching technical communication to students—who often don't see the importance of writing in their future careers—can be a formidable challenge. Finding ways to bring a sense of relevancy to the material is one of the greatest difficulties that instructors face in the classroom.
Eight years ago, iFixit set out to engage students with a hands-on, repair-focused technical writing project. Since the iFixit Technical Writing Program's inception in 2009, students from 70 universities have created 22,000 open-source repair guides, freely available to anyone via the internet, which have helped over 47 million people worldwide to fix their things.
The program is a chance for students to engage in technical writing that has real-world impact. Students work on an actual device, author a complete repair manual, and gain experience creating contemporary, wiki-based online documentation.
More than just an excellent learning experience, the program has roots in a deeper mission: iFixit's goal is to tackle the growing, global e-waste problem. The repair guides that students produce are responsible for keeping more household devices in use and out of landfills. For more information about the program, please visit the Prospective Universities page. For academic research pertaining to the program, check out our Research page.
About the Symposium
Because instructor training and preparation is key for successfully implementing a project of this type, iFixit holds an annual academic Symposium at our company headquarters in San Luis Obispo, California. The Symposium is an intensive, multi-day event during which instructors (past, present, and prospective), program directors, and department chairs meet and learn from iFixit staff and each other. The Symposium provides instructors the opportunity to experience the project from the students' perspective as they work through the project step-by-step in an accelerated hands-on workshop format. Additionally, the Symposium provides instructors ample opportunity to openly discuss pedagogical practices, including sharing classroom successes and challenges, getting to know program staff, and even interviewing past students who have completed the project.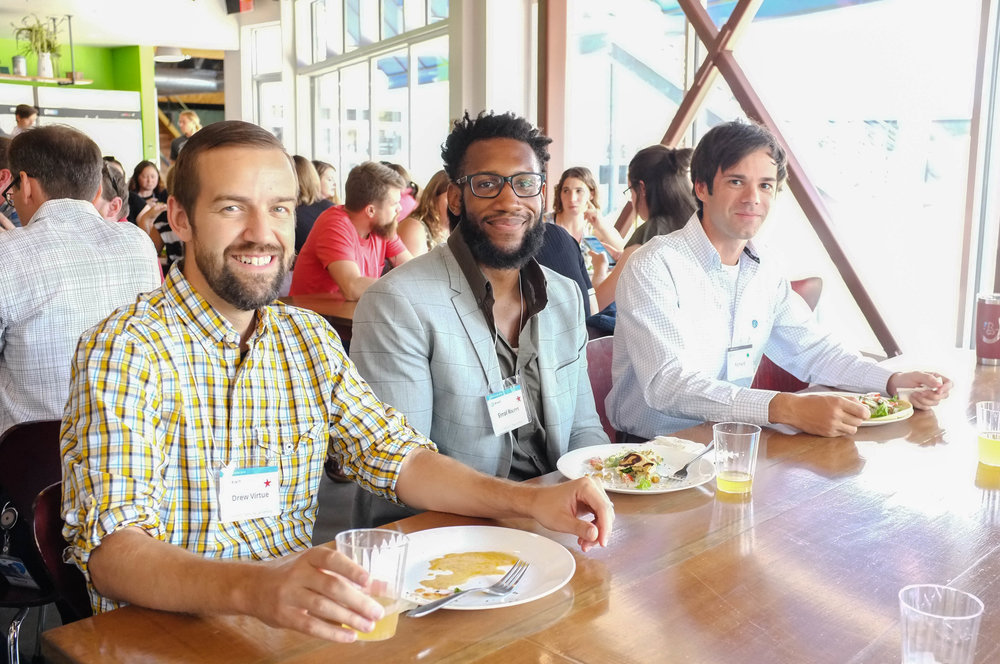 TRAVEL FUNDING
iFixit will also select candidates for iTRIP, iFixit's Travel ReImbursement Program, to help defray a portion of travel costs for the workshop. If you are interested in applying for iTRIP, or if you have any questions about the workshop or the program, please contact education[at]ifixit[dot]com. The deadline to apply for iTRIP is Monday, July 9th.
Things to Consider
As a reminder, we will be in session for the majority of the day on Thursday and Friday. Each session builds on previous sessions, so please plan on participating for the full day. Don't worry—we'll have plenty of breaks for snacks and quick phone calls. If you are planning on missing a session or portion of the day, please let the program coordinator know so we can work with you to get you up to speed. iFixit will provide all the materials needed for the sessions, except a laptop. Please bring your laptop or tablet with you to the Symposium. Keep in mind, iFixit's Community Guidelines will be observed throughout the Symposium.
Breakfast and lunch will be served at our office on both Thursday and Friday. Dinner on Thursday will be on your own at the Downtown SLO Farmers' Market. There are several street food vendors and restaurants in the downtown area for you to choose from. On Friday evening, we'll host a BBQ dinner after the Symposium, so plan on staying. We welcome anyone you are traveling with to join us, but we ask that you let us know in advance so our chefs can be prepared.
The average daily temperature for San Luis Obispo in August is in the mid-to-high seventies. We recommend you check the local forecast right before your trip for the latest conditions. Keep in mind that it can dip to the mid-fifties at night, so bring a light jacket just in case!
We have tons of leisurely activities to supplement your learning experience. If you'll be sticking around SLO for a few extra days, check out our recommended list of things to do in town.
Returning Instructors
We have some exciting activities in store for our familiar faces! Stay tuned—we'll have more details on this soon.
Questions?
Please reach out to our program coordinator at education[at]ifixit[dot]com.